Collagen Beauty Equipment LED Collagen Red Light Therapy Machine
Work Principle:
RED light therapy works and it is not only specified to skin disorders and infections, because this can be more effective in several other health complications. It is important to be known on which principles or rules this therapy is based on, because this will let everyone efficiency, working and results of Red light therapy. Infrared light is used in this therapy that has greater wavelength and mass intensity. In Western countries, physicians mostly use this therapy to treat sleep disorders, mental stress and other infections. Principle of red light therapy is little specific, because it totally differs from other color therapies applied to human body.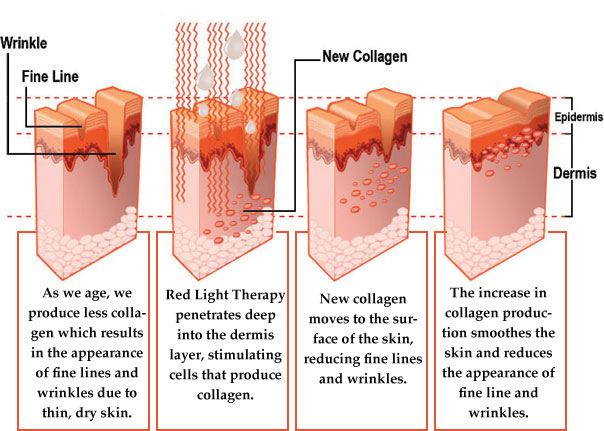 Principle on which red light therapy is based will have some steps. First, when the infrared beams are emitted from a capable source, then these rays of infrared will penetrate deeply in human skin up to 8 to 10 mm. Secondly, these light rays will also control blood circulation and later these will cure the infected areas faster. In the meanwhile, damaged skin cells are restored and healed completely. However, there might be some rare and few common side effects which patients may experience during regular therapy sessions. It is more effective to relieve acute and chronic pain, swelling and skin allergy.
Parameter:
Using session

20 mins

LED Using lifetime

30000 hrs

Max. Exposure Time

30 minutes

Electrical: Voltage (AC)

110/220V

Plug

International standard,

(16amp plug+ converter/10amp plug)

Material

Acrylic

light

Red light/ Collagen beauty purpose

Warranty

1 year

Effect

beauty purpose , Skin rejuvenation, wrinkle remover, anti-aging

20 GP/ Units

12 units

40 GP/Units

24units

40 HQ/ Units

30 Units
Product Description:
Collagen red beauty machine is fixed secondary pipe low energy light (633 nm red light therapy ) to relaxation and strengthen blood capillary, which also can promote blood circulation, oxygen and increase to accelerate the detoxification effect.
It Is mainly used for subcutaneous tissue cell mitochondria, efficient biological photochemistry reaction, enzymatic reactions, activation of mitochondrial cytochrome oxide enzyme C, producing more energy to accelerate Dan, RNA synthesis, especially fiber cells, in tissue repair.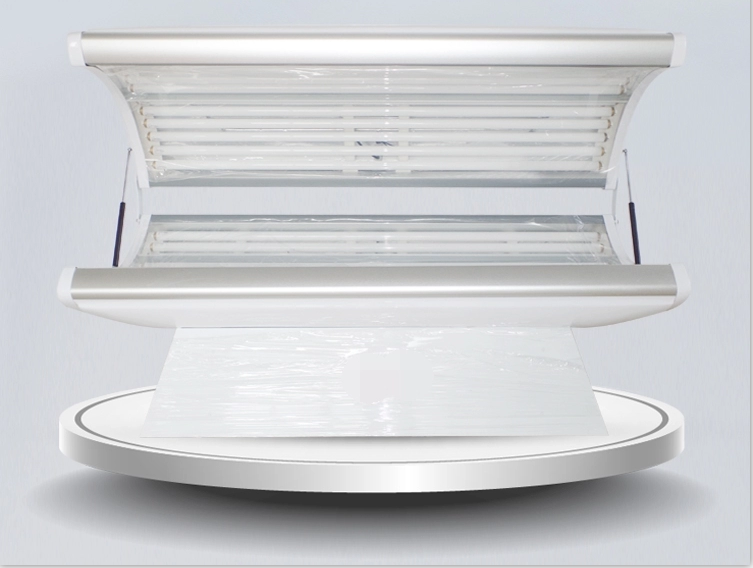 Product Effects:
• Minimizes wrinkles and fine lines • Reduces crow's feet
• Improves skin tone • Helps sun damaged skin
• Heals and prevents acne
• Stimulation&regeneration of collagen • Photorejuvenation
• Full body Phototherapy
• Automatic-off timer to guarantee accurate session time
• Minimal heat output

• Curved canopy for side to side skin rejuvenation
• Specially glossed aluminum reflectors to provide even rejuvenation
• Biotech tunnel design
• Superflow internal cooling fans
• Adjustable gas spring lifts
• Minimizes wrinkles and fine lines
• Reduces crow's feet
• Improves skin tone
• Helps sun damaged skin

• Heals and prevents acne • Stimulation & regeneration of collagen
• Activates fibroblast cells which create collagen and elastin
• stimulates increased blood flow, regeneration, circulation and oxygenation
• Heals skin blemishes
• Reduces skin degradation
• Creates more skin moisture which will help fill out skin
• Body detoxification
• Helps irregular pigmentation
• Increases circulation

• Reduces brown age-spot producing melanin
• Reduces pore size • Reduces skin coarseness
• Reduces overall redness, flushing, dilated capillaries
3 kinds for option :
1. With 24 pcs of Germany fluorescent tubes
2. With 11880 pcs of Germany LED chips
3.With LED + Infrared 2 In 1